Attend our  
FREE

 Financial Literacy Workshops Shown Below!
I am one of several instructors for our 5 powerful Financial Education workshops shown in the calendar below. You should definitely attend these workshops if you want to learn about various strategies to manage your finances and build a strong financial foundation.
Reach out to me using the form below the calendar so that I can register you to attend the workshops. Although they are NO COST to you, the knowledge you will gain from these workshops is invaluable. A new schedule is posted at the beginning of each month!
What are you waiting for? Register Now!
Workshop Topics are:
WORKSHOP 1: (WS1)
Increase Cash Flow & Debt Management
WORKSHOP 2: (WS2)
Building a Strong Financial Foundation & Proper Protection
WORKSHOP 3: (WS3)
Building Wealth & Asset Accumulation
WORKSHOP 4: (WS4)
Retirement & Education Planning
WORKSHOP 5: (WS5)
Estate Preservation & Wealth Transfer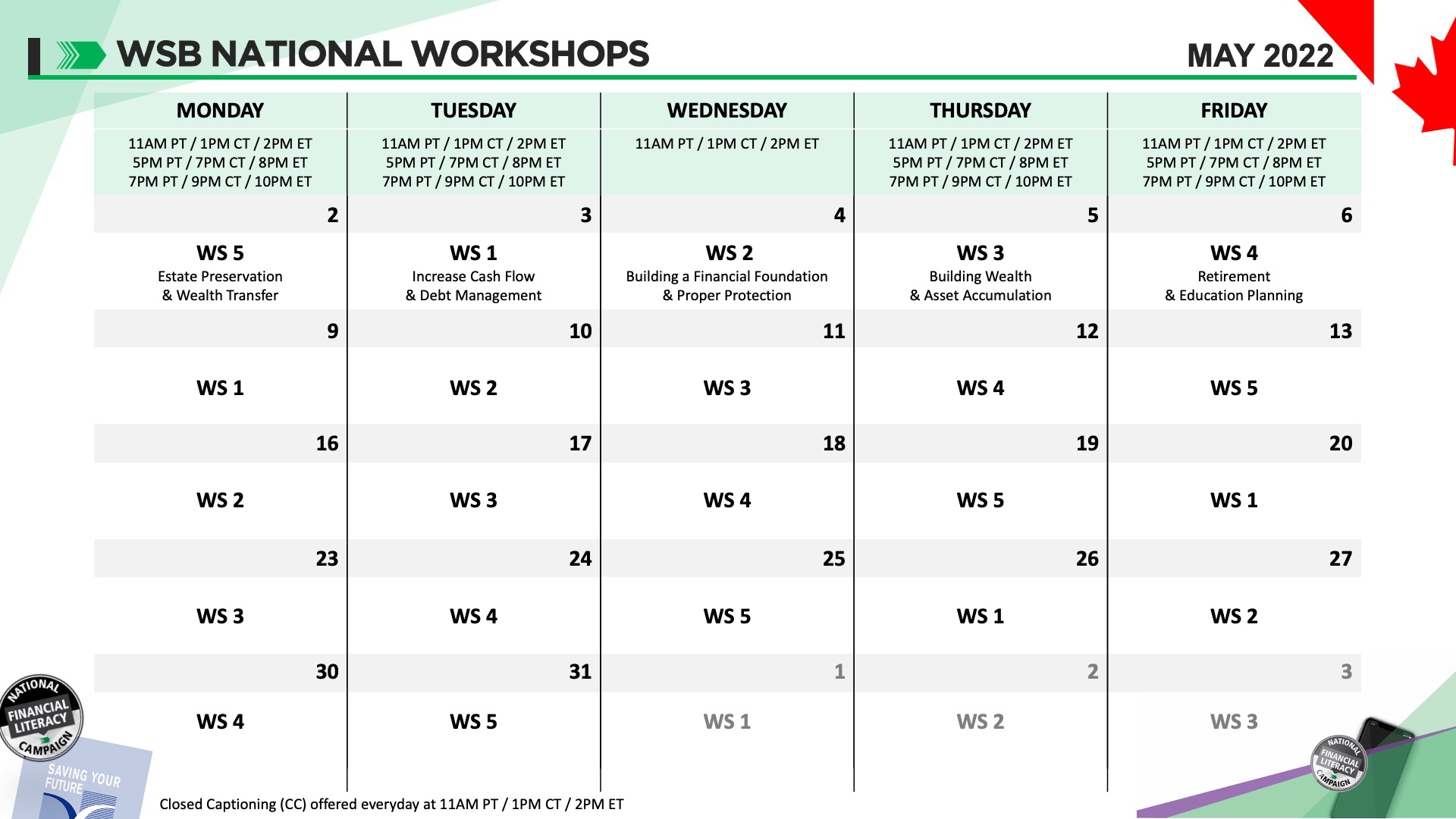 Join US At Our Next Workshop!